UQ RACE TEST FOR PRINTED BATTERY PROTOTYPES
27 June 2021

9:30am

–

12:00pm
About UQ RACE TEST FOR PRINTED BATTERY PROTOTYPES
Event information and registration page is here 
Printed thin-film batteries are emerging technologies for powering next-generation Internet-of-Things devices. Researchers from The University of Queensland (UQ) have been supporting a leading company in this industy, Printed Energy Pty Ltd, on research and development of printed thin-film batteries through a Commonweath Government funded CRC project. Now, we are ready to test one of the prototypes of a real application of these printed batteries. The printed battery-integrated race timing bibs can be an alternative approach for timing the race event by eliminating the necessity of large timing infrastructures.

Come and explore how this technology can create changes for timing the race event by integrating printed thin-film batteries with timing bibs. Your great support as volunteer runners will help us to properly evaluate the prototypes of this innovative technology in real environmental conditions and improve this technology in the near future. This 10 km race test will be held at UQ St Lucia campus along the riverfront St Lucia Parkrun course on 26th of June 2021. This is not a competition, rather completion of the 10 km run is what we really appreciate. Please come and be part of the action. Look forward to meeting you there!

Event Times
Check in: 8:30am - 9.15am
Race Briefing: 9.20am
Start time: 9:30am
Assembly and Onsite check-in Venue: Play field 7 (Athletic playground), Sir William MacGregor Dr, St Lucia, Brisbane, QLD
Running course: Sir William MacGregor Dr, St Lucia, Brisbane, QLD (St Lucia Parkrun Course)
All registrations are online only and close 12pm Friday (25th of June 2021) before the event Register here 
Event Pricing
This is a free event with maximum runners of 30. Small souvenirs will be provided for volunteer runners.
Course map
St Lucia Parkrun course with 2.5 km×4 repeats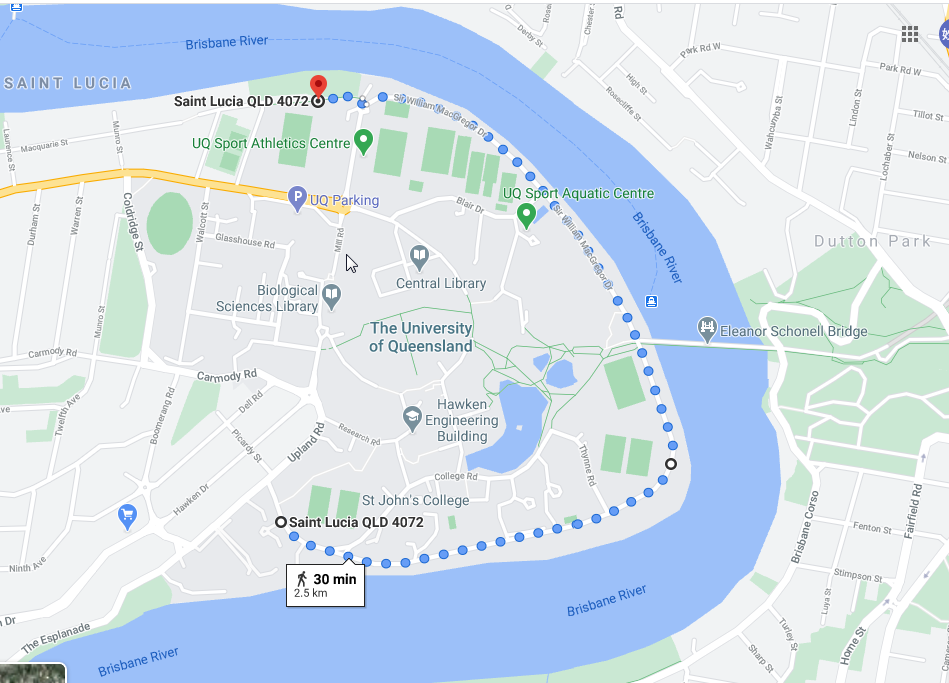 COVID-19 and safety
We will adjust our registration process and event plan alongside any changes in Covid Alert Levels. Extra precautions and full COVID Event Plan is in place for this event including screening questions at the venue, contact tracing, availability of hand sanitiser and wipes and frequently cleaning surfaces.

At all times, the safety, health and well-being of our participants and community at this event is our main priority.
Please do not attend event day if you are feeling unwell and have COVID-related symptoms.
Acknowledgment

We`d like to thanks the great support from UQ Dow Centre, School of Chemical Engineering, EAIT at The University of Queensland, as well as the leading industry partner of the project Printed Energy Pty Ltd and UNSW team. CRC-P UQ team members: Prof. Lianzhou Wang, Prof. Chris Greig, Dr Jannie Grové, Dr Tong`en Lin, Mr Benoit Clement, Dr Yuxiang Hu, Dr. Songcan Wang and Dr. Miaoqiang Lyu. Financial support from Commonwealth government through CRC project was acknowledged. Queensland government through Advance Queensland Fellowship for Dr Miaoqiang Lyu was acknowledged as well. ONETIME Pty Ltd is acknowledged for great support on the timing bibs and other event support.

Introduction of the team

Printed Energy Pty Ltd is a Brisbane-based world-leading company in printed thin-film battery industry. More information can be found via the company website: https://www.printedenergy.com.au

Printed Energy is the industry lead participant of the CRC-P printed battery project, working with two Australian leading universities UQ and UNSW. Prof. Lianzhou Wang, an ARC Laureate Fellow at UQ's School of Chemical Engineering and Australian Institute for Bioengineering and Nanotechnology (AIBN), is leading the research team at the UQ Dow Centre for Sustainable Engineering Innovation and has been working collaboratively with the other team leaders Prof. Chris Greig, Prof. Vicki Chen and Prof. Dawei Wang to support Printed Energy on their commercialization targets.

More printed battery story about this project can be found at: https://stories.uq.edu.au/research/bending-the-rules-with-flexible-batteries/index.html

Contact

If you have any questions, please feel free to contact the event organizer

Dr. Miaoqiang Lyu, UQ Dow Centre, School of Chemical Engineering, The University of Queensland
Email: m.lyu@uq.edu.au
Phone: 0431823486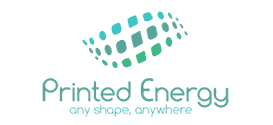 Venue
St Lucia Parkrun course, University of Queensland, Sir William Macgregor Drive, St Lucia, Brisbane
Starting at Playing field 7